Winter after an operation calls for warming food, for roasts, stews, bakes and soups. If my operation had been scheduled for the winter instead of midsummer, I would have definitely prepared some dishes like lasagne, shepherds pie, pasta bakes and dhal for the freezer. Food that I could have just taken out to defrost in the morning and heated up in the evening. One of my favourites is a Mediterranean bean soup; I always make an enormous amount and freeze it in smaller portions. Here it is, served with pesto and toast.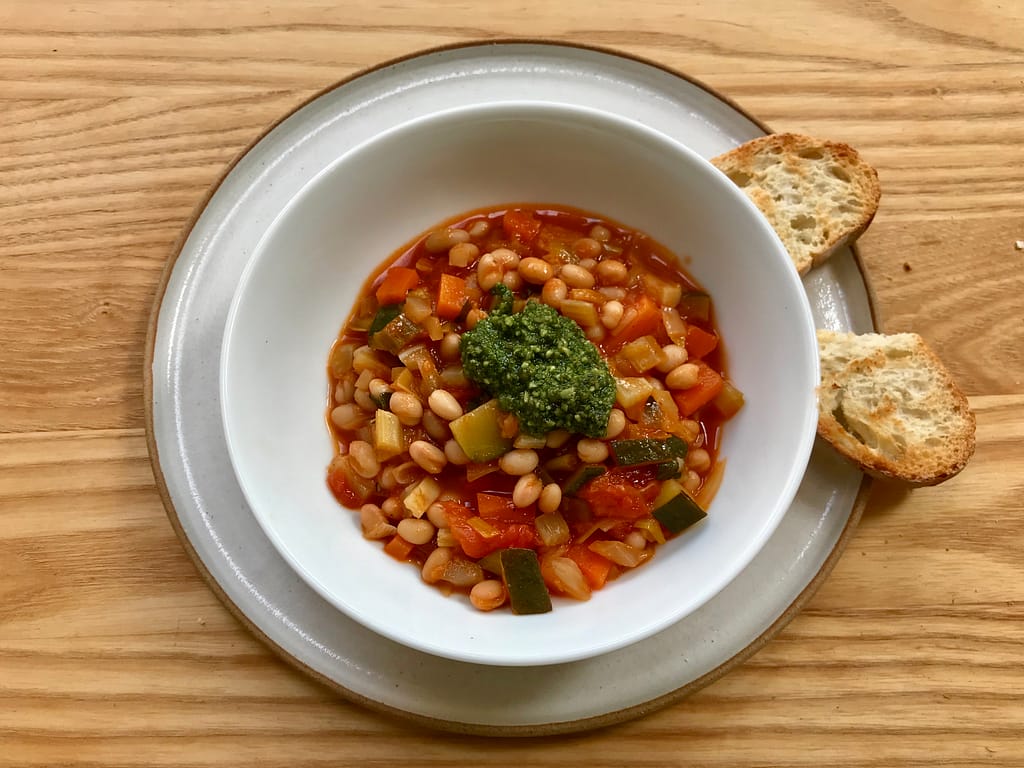 This vegan bolognese sauce recipe by Elly Pear with lentils, walnuts and mushrooms makes an enormous amount and can be easily frozen and then served with pasta, rice or put in a moussaka or lasagne.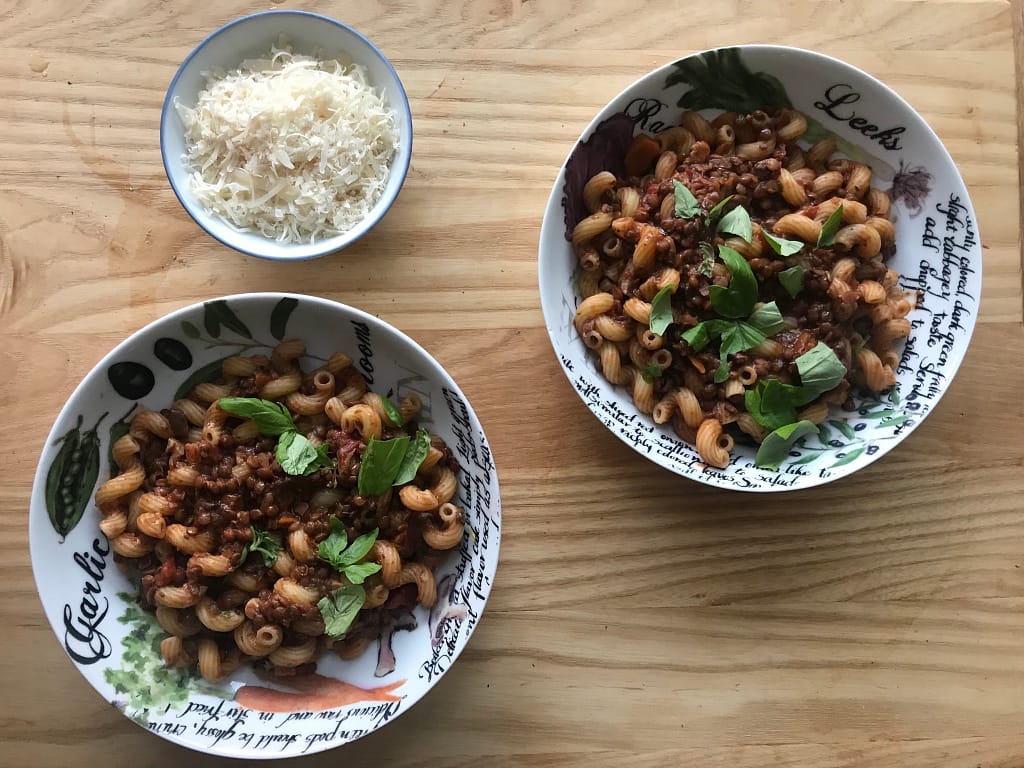 This  spiced dhal recipe by Signe Johansen is excellent but if  I was freezing some of it, I wouldn't put the final citrus juice and spices in until defrosting it,  ready for a meal. I serve it with a poached egg on top and flatbreads.
TRAY BAKES 
Nigella Lawson is the master of the chicken tray bake. They can be prepared quickly, slammed in the oven and then there is a complete meal ready for you to eat. You might just need to add some veg or potatoes, rice, pasta or bread, depending on the recipe. This one with chicken and sausages and sage and onion is good, the chicken with peas and leeks is so easy  and I have also made the Spanish chicken with chorizo and potatoes 
SALADS 
I still love a salad at lunchtime and this one follows my usual formula. It's two blood oranges, a chopped up avocado, a ball of mozzarella on a bed of watercress, seasoned and drizzled with some olive oil. It doesn't need any more acidity because of the juice in the oranges. This would serve two as a  main course.
CRUMBLES 
The best pudding has to be a crumble and if my operation had been in the winter, I think I may have put some bags of crumble topping in the freezer. If you are fed up of the ubiquitous apple crumble, try other combinations. With this one, made from three tins of drained sliced peaches and some frozen raspberries, there's no tedious peeling of fruit when standing up for a long time is painful, Tins of pears, pineapple and apricots also make really good crumble as well as bags of frozen berries.
FRUIT PLATTERS
And I am still making platters of fruit instead of a fruit salad as they look so enticing. They don't go limp and soggy and any leftovers will keep until the next day. This was a winter fruit platter of mango, blood oranges, kiwi fruit and blueberries as an alternative to all the rich puddings we had been eating at Christmas.