The week before my total knee replacement, I took things very carefully. There was to beno falling down leading to cuts and bruises and no gardening leading to scratches and insect bites as they can be a cause of post-operative infection.
I kept very busy socially so that I just didn't have time to dwell on the thought of an operation. There was also other preparation which made everything run more smoothly.
FOOTWEAR
I had been wearing sandals all summer but the advice for after the total knee replacement was to wear flat shoes which were well supported and not to wear sandals or slippers with no backs.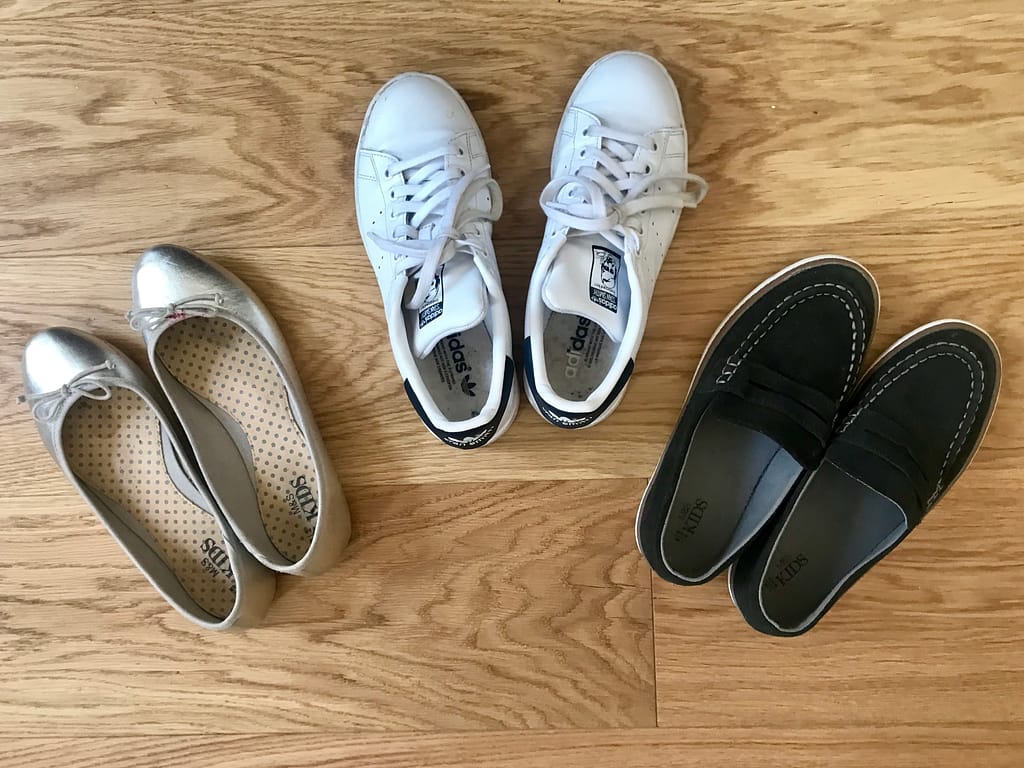 I had a pair of trainers (which I ended up wearing all the time and through the winter) and I bought two other pairs of cheap flat shoes. (They were from M and S children's department as I have small but wide feet.)
For men, trainers or deck shoes would be the summer equivalent.
CLOTHES
I sorted out my wardrobe to leave an edited and minimal selection of casual summer clothes, putting all my corporatey work navy and black clothes and winter things in another cupboard.  I hung up a selection of T-shirts, tops and jumpers so that I wouldn't have to fiddle around in a chest of drawers to find something to wear. This made getting dressed in the morning so much easier.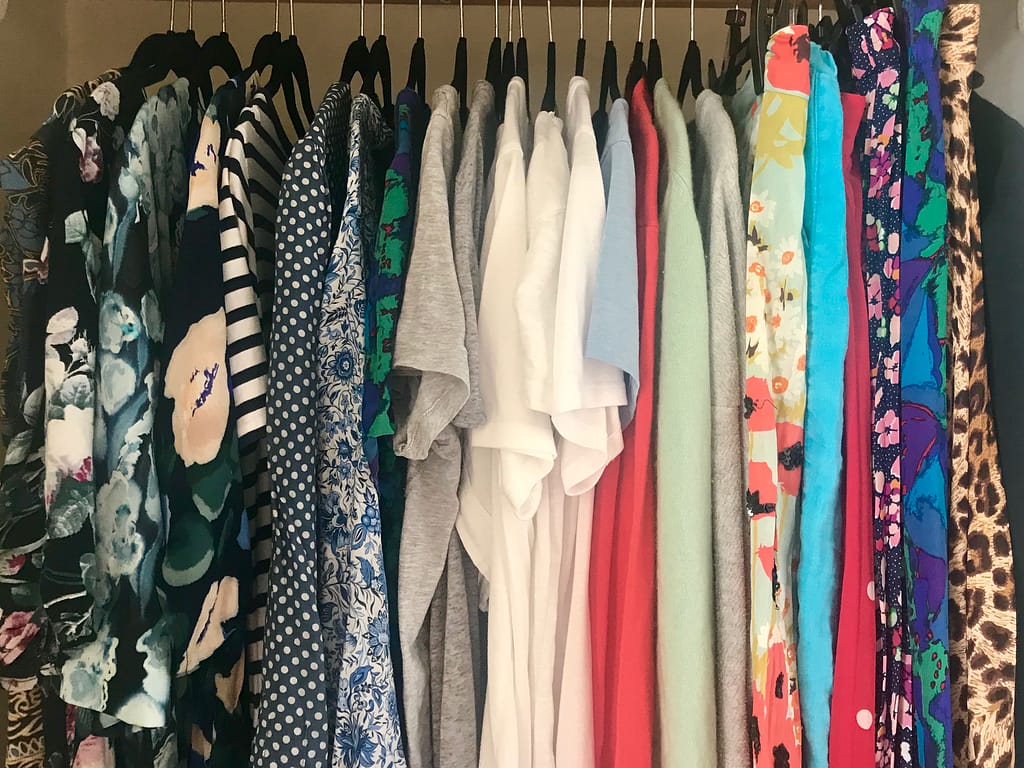 After the operation, I wore midi length dresses and skirts which did not draw attention to the TED stockings or a light weight pair of trousers, not jeans, as they did not rub against the wound  and the dressing
For men, it would be similar, with lightweight cotton trousers such as chinos or walking trousers as as they would hide the stockings and shorts in the house and the garden but (maybe not outside because of drawing attention to the stockings although  that depends on the individual)
DRIED FRUIT SUPPLIES 
The painkilling drugs you are given after an operation can make you constipated so patients were told  to bring in a box of dried fruit such as prunes and apricots. I bought some good value packs from Lidl.  With the remainder, I  made this Persian fruit loaf and added some of them to my this fruit cake recipe. (It's nominally a Christmas cake recipe but as you just have to boil everything up, I make it at other times of the years as well.)
PACKING FOR THE HOSPITAL STAY
New nightwear. Does everybody do this when they know they are going to stay in hospital?
Loose soft clothes that are easy to wear and to get on and off. I took two easy cotton jersey dresses that I could just put on over my head for the daytime.  For men, shorts, tracksuit bottoms, or chinos, and polo shirts or T shirts would be good.)
Phone and charger and headphones (other patients on the ward had iPads or tablets as well)
Ear plugs
SHOPPING AND FOOD FOR THE FREEZER
The time after an operation is when ready meals, frozen food, all sorts of tins, jars, packets and pouches are so  useful. I didn't do any cooking for the freezer as it was one of the hottest summers on record and I didn't fancy standing in front of a hot stove. My under the counter freezer was full.  All the neighbours offered to do shopping for me and fortunately, my husband and daughter could stop on the way home from work.
SPECIALIST EQUIPMENT 
I didn't buy any specialist equipment but a friend who had the same operation, bought from Argos-
-a bath and basin spray to fit over the kitchen taps where she could get washed and wash her hair
a bath seat board so she could sit on it and wash in the bath
A sock slider helper kit could also be useful. Amazon have a good selection as well.
John Bell and Croyden are specialist chemists and pharmacists and also have mobility aids and medical devices and a mail order business. They also sell hypoallergenic dressings.
PLANTS AND FLOWERS
We had planted pots of flowers in the back garden so there would be something pretty to look at directly from the kitchen doors. Otherwise, window boxes or indoor plants would have brought that cheering hint of nature inside.