Three weeks after my total knee replacement  and I'd now got myself into a routine of lying on the sofa in the kitchen four times a day with a 2kg bag of frozen peas over my knee and my knee propped up on an old pillow over the sofa arm which meant it was higher than my heart. And then I did my exercises.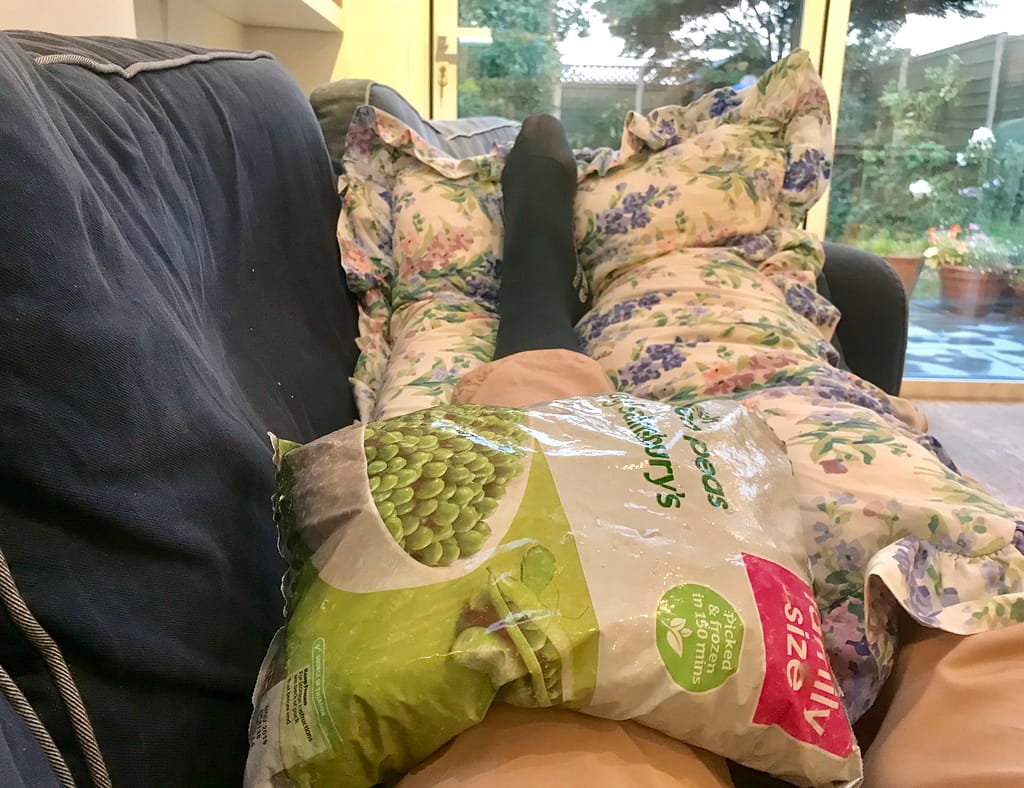 There had been small steps of progress which  only realise when you look back and think how it had been previously.
-I was off the prescription regime set by the hospital for the first fortnight and I was taking some Nurofen or Paracetamol if I needed it.
-At night, I've needed a shot of morphine twice. I was reluctant to take it but my husband said, 'the hospital didn't give you a bottle of morphine just to stick it away in a drawer' and he was right.
– I was more independent at home, stepping in and out of the shower on my own without realising it
-I was able to walk around the house without crutches and at the end of the week, I walked down to the end of the road without them
– I'd done some small jobs such as sorting out a bookshelf and throwing away old paperwork.
-I'd accepted that some standards had to slip and was more relaxed and less controlling. There was a pile of ironing in the bedroom and the fridge needed a tidy up.
-I finished the week with a trip to the cinema to see Mamma Mia 2, which was just the shot of joyous escapism I needed. I'd booked a sofa so I could sit with my leg on a stool. My husband dropped me off at the door to the cinema and then went to park the car   and I used the disabled lift to get up the stairs to the auditorium.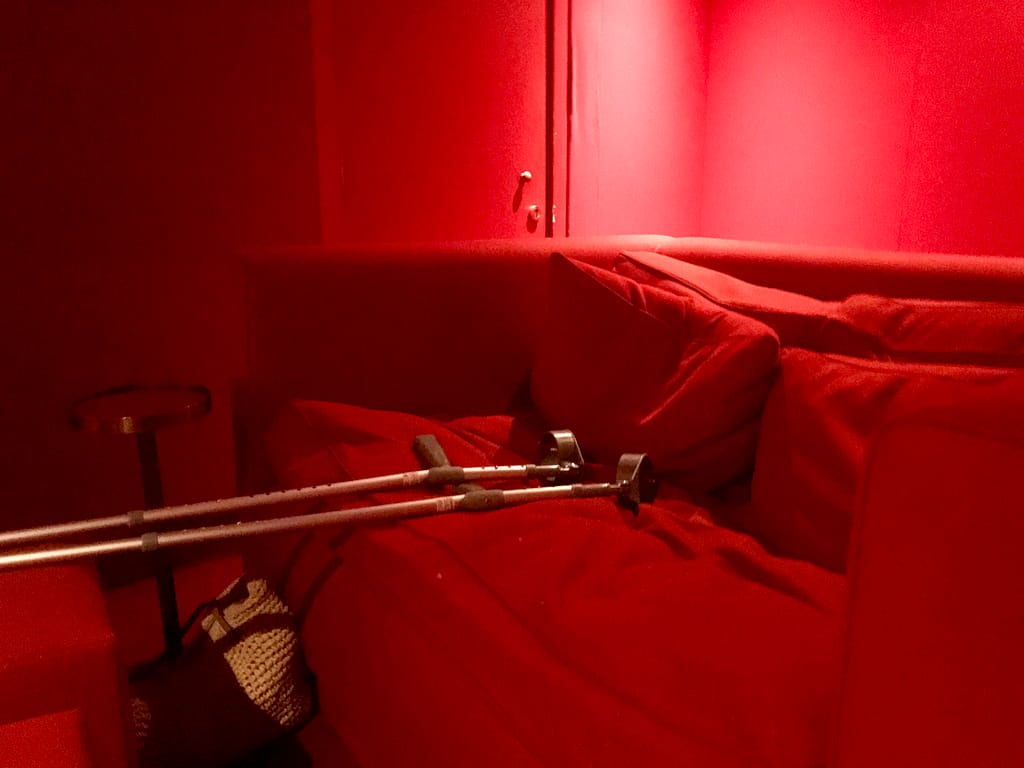 At the weekend, it was time for a longer trip out in the car. We went to West Green House in Hampshire to have lunch and a quick look round the garden. I sat in the back of the car, with my leg up on the seat on a pillow, but strapped in, I hasten to add and it worked well.