If if you can't stand up for long to prepare food, this quick tomato and pesto tart is brilliant to make as it uses ready made puff pastry and pesto. For the nicest results, buy puff pastry made with butter and fresh pesto, not the stuff in jars. Its simplicity belies how delicious it is.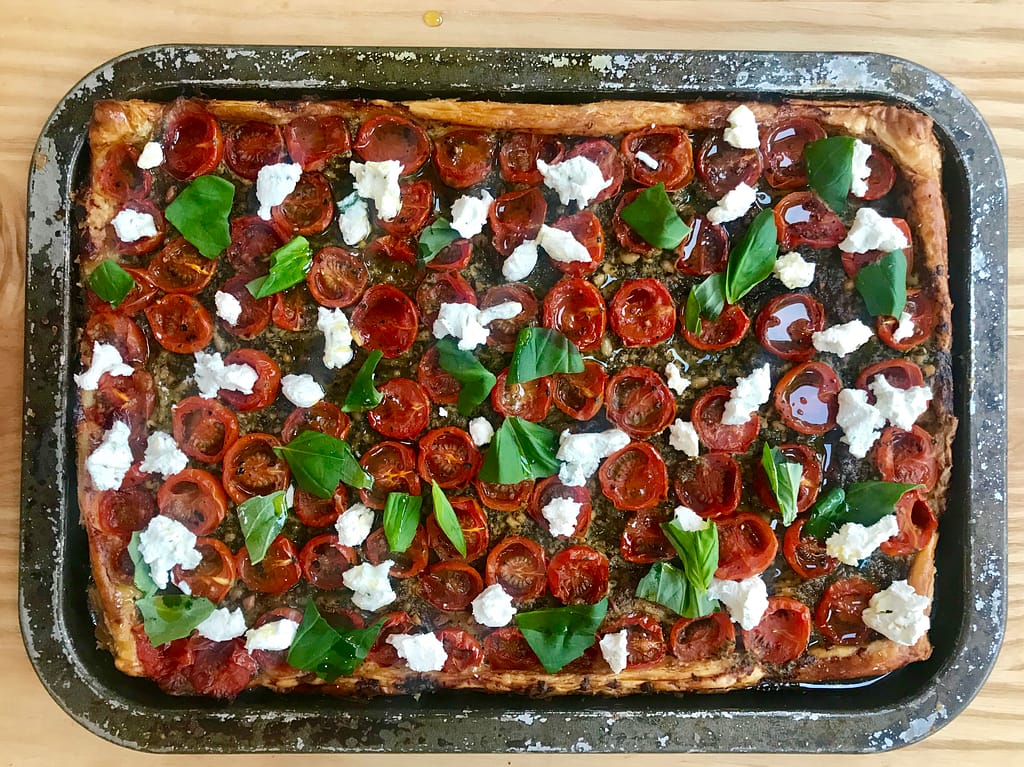 INGREDIENTS
320g all butter ready roll puff pastry sheet
Tub fresh pester some homemade pesto
500g cherry tomatoes, cut in half, or bigger tomatoes, thinly sliced
Olive oil for drizzling
75g goats cheese or some olives, to garnish
Torm basil leaves, to garnish
METHOD
Heat the oven to 200C.
Unroll the puff pastry onto a baking sheet and score the pastry lightly with a knife 1cm all the way round.
Spread the pesto over the smaller rectangle up to the edge. You might not need it all depending on how thickly you spread it.
Arrange the tomatoes over the pesto.
Season and drizzle with olive oil.
Cook for 20 mins until the pastry is risen on the edge and then turn the oven down to 160C  and cook for another 10 mins until you know the pastry is cooked through underneath.
Dab with pieces of goats cheese and sprinkle on some torn basil leaves before serving. It's good hot or cold.