The weather was too hot for cooking so there was much salad to be had. I was the lady who lunched and invited friends round to keep me sane and to keep me company as I recuperated. This is all easy food that I could make quickly but looked fresh, pretty and inviting. The theory was that I put together-
some kind of green leaf, rocket or lettuce or watercress as the basis
and then some protein in the form of meat or fish or egg or cheese
and then some other salady, vegetabley bits on top
and maybe some nuts or seeds or more herbs
The dressing was simply, salt and black pepper, olive oil and a squeeze of lemon.
Then as it was served, everything became mixed together.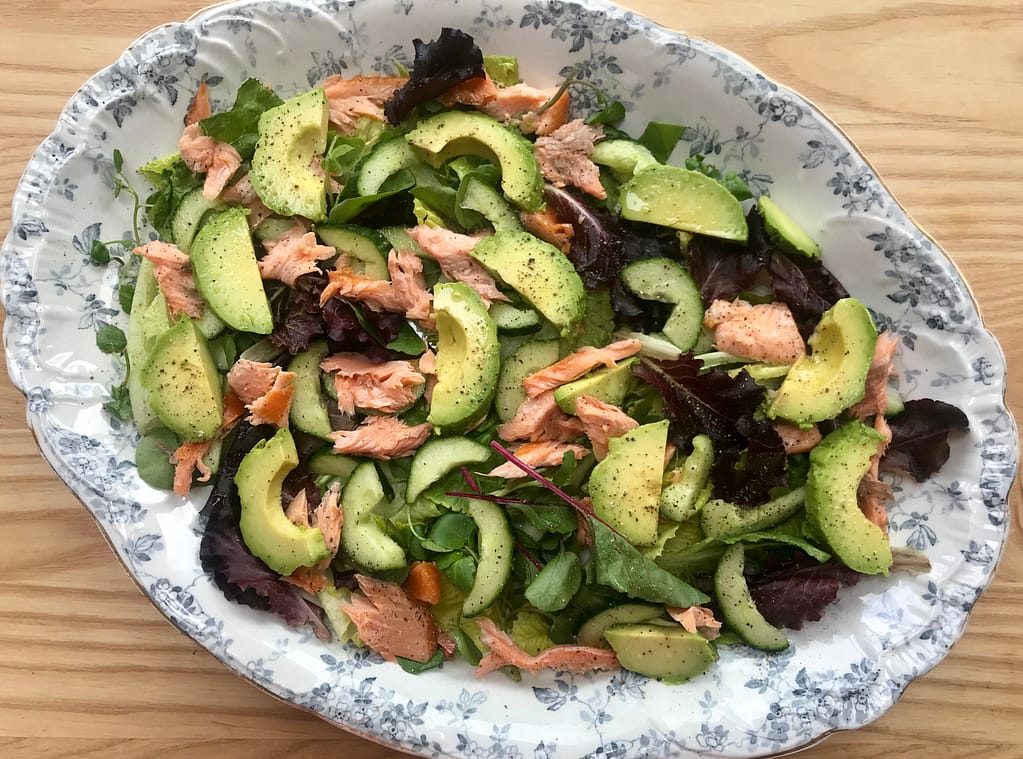 Mixed salad leaves with smoked trout, avocado and cucumber.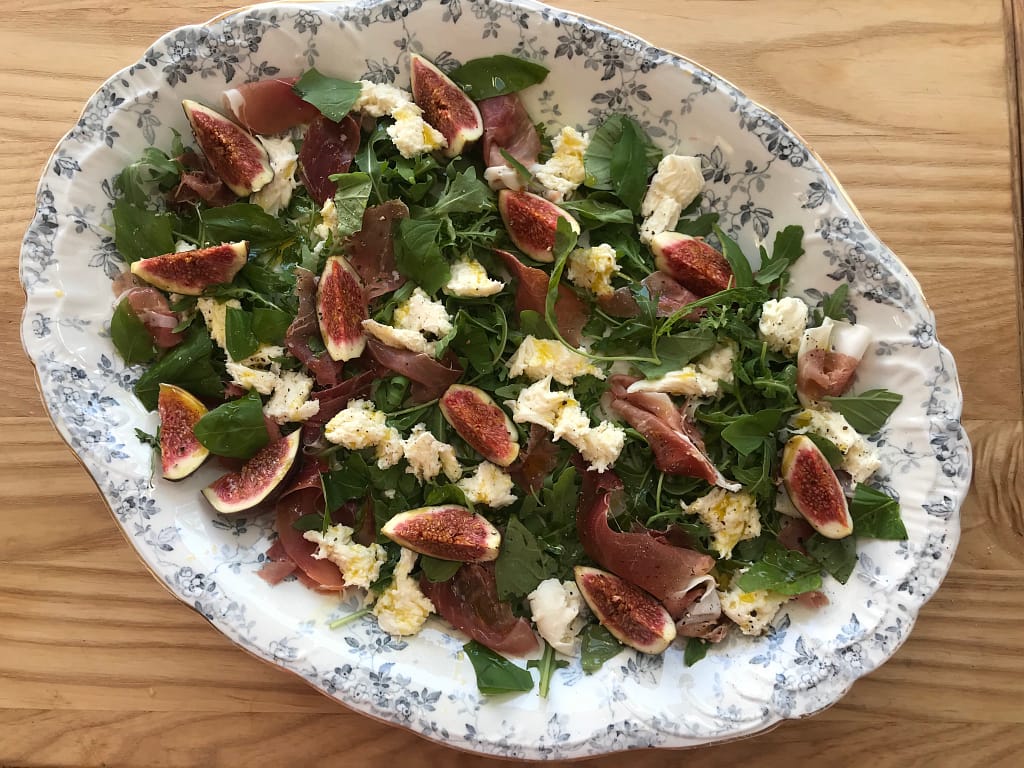 Salad leaves with torn prosciutto, figs and a ball of mozzarella pulled apart
Prosciutto with slices of melon, tomato, basil leaves and pinenuts
Anne Shooter's tomato, mozzarella and orange salad
Prawns, on a bed of Romaine lettuce with cucumber and coriander, and a dressing made of 2 tbsp mayonnaise mixed with some lime zest with an avocado that was on its last legs, mashed up with some lime juice and seasoning.