Sometimes you just need cake. In fact, my daughters say I offer cake as an answer to everything. This sticky toffee cake with fudge icing is one of my favourites. It contains dates and pecan nuts, and is moist but easy to cut and carry about. I made it recently for a big outdoor picnic and everyone loved it and asked for the recipe. I thought I would include it here as it can easily be made in stages and is a simple 'melt and stir' cake, but one which gives excellent results.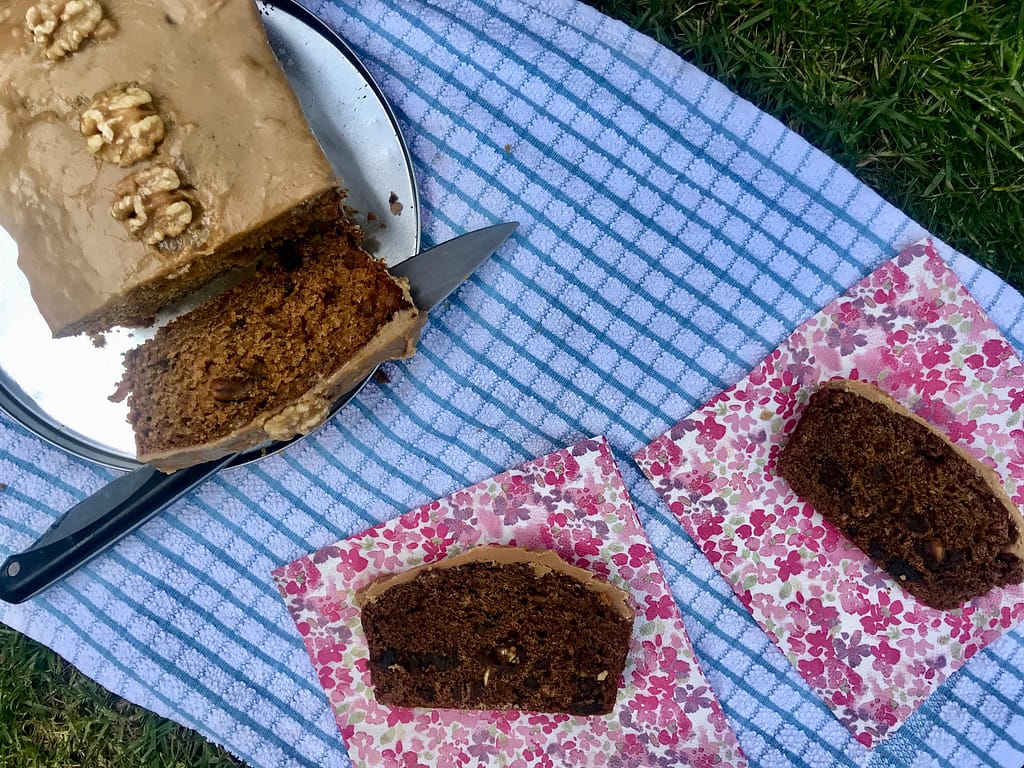 It's easy to split the preparation into different stages if you can't stand up for long; the getting everything out of the cupboard and fridge, the weighing out, the mixing and cooking and then the icing and decoration.  I also used the microwave and not a saucepan  for melting some of the ingredients as it's speedier and leads to less washing up. Digital scales also make the weighing out of ingredients quicker.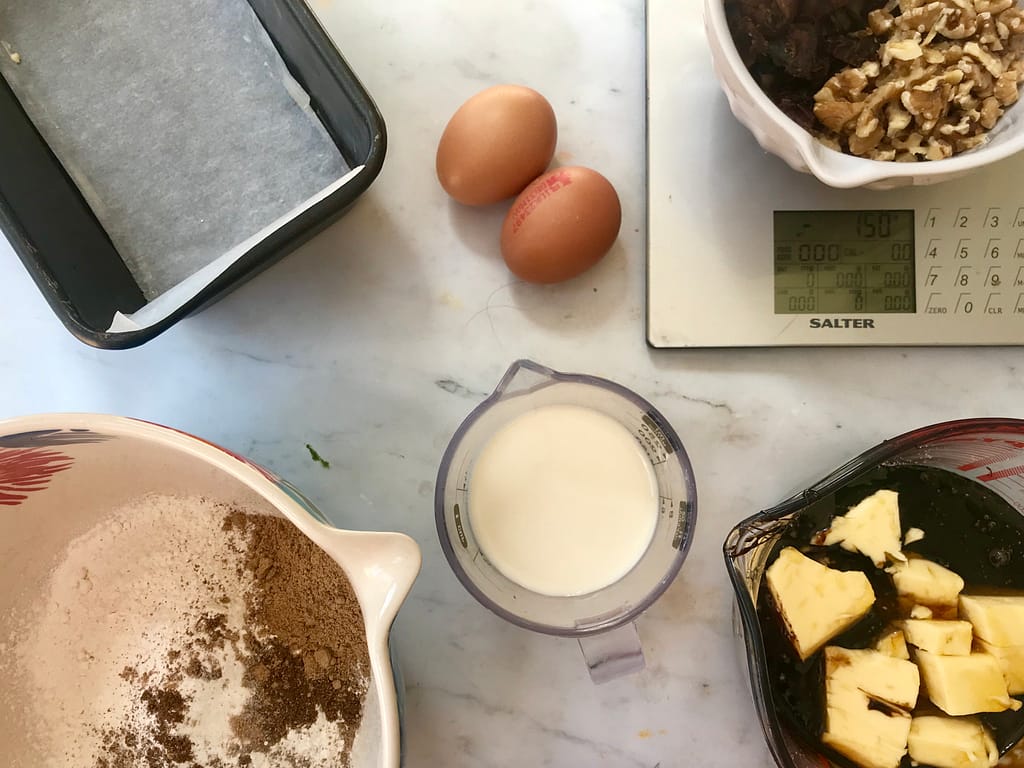 I've made it without the nuts and with more dates instead and I am sure you could substitute figs or raisins for the dates. I've also used walnuts instead of pecans. I tried substituting self raising flour for the plain flour and bicarbonate of soda and all other things being equal, it didn't rise so much. I have also experimented with using  double cream instead of the evaporated milk in the icing which worked OK but it didn't have that familiar fudgy taste as it did when made with evaporated milk.