The weather changes from warm sunshine to windy showers in one day so we veer from winter soups and stews to summer salads and cakes. All the ideas below are simple to make and can be made with the minimum of standing or split out into separate stages.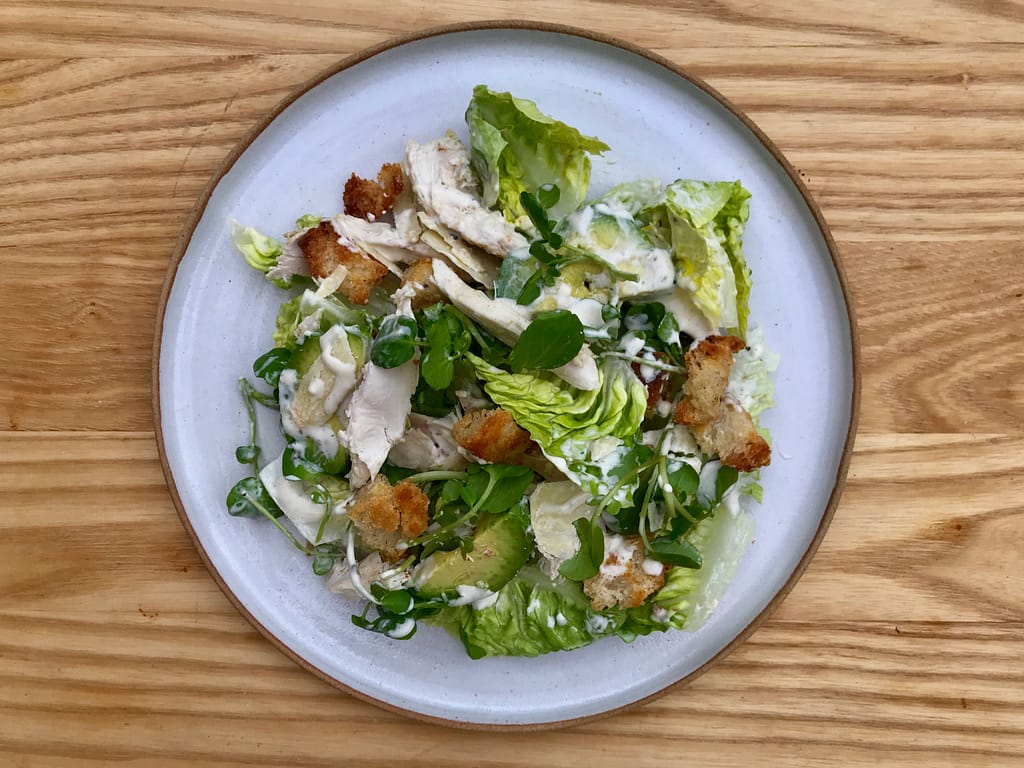 This could be made with bought cooked chicken, ready made croutons, and a bottle of Caesar salad dressing. I added an avocado and some watercress as well as the more traditional Gem or Iceberg lettuce.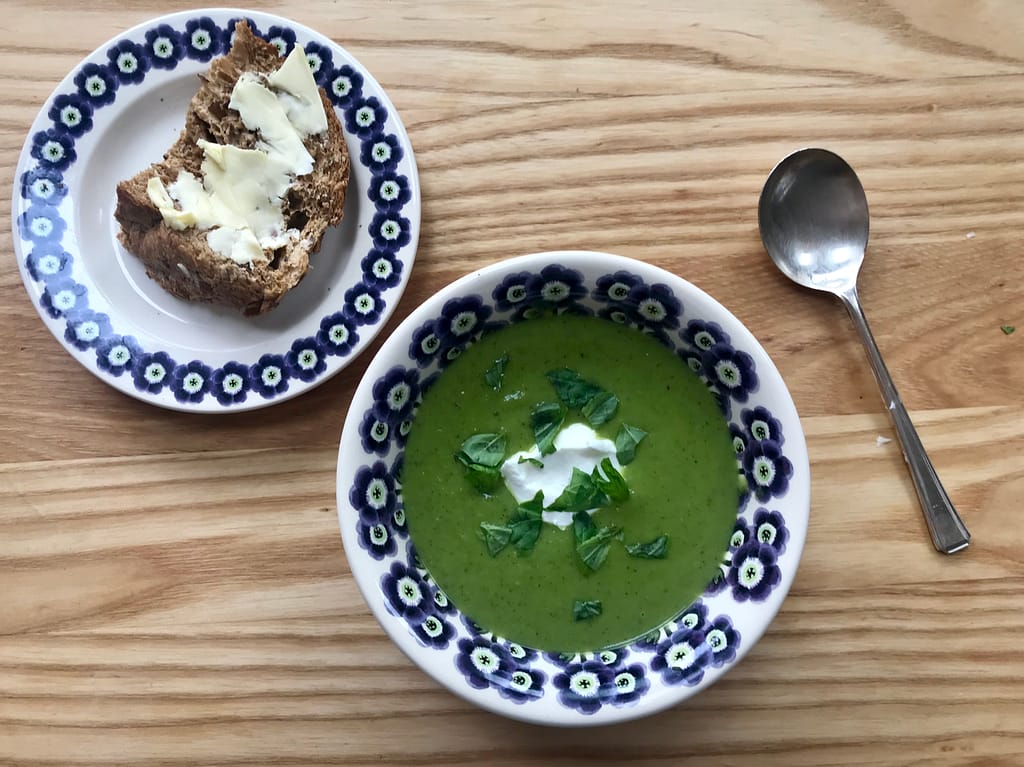 I didn't take a styled photo as this picture of soup  just taken just before I ate it. Anyway, this pea, basil and courgette soup, served here with a spoonful of Greek yoghurt  is simple to make with the same quantity of frozen peas instead of the fresh ones stipulated in the recipe.
Sometimes when I cook a roast chicken, I just put the vegetables underneath and cook it altogether in one big tray. This was with shallots, carrots and new potatoes and we had some (frozen spinach) with it as well. This article outlines all sorts of ways off cooking roast chicken from different chefs.
Instead of a red shaksuka made with tomatoes and peppers beloved by all hipster brunches , I like this green shaksuka  made with leeks and spinach. We just have it for supper  and use whatever herbs I might happen to have to make it.
This seasonal rhubarb and elderflower cake, was my elder daughter's birthday cake and was delicious, decorated with the first of the elderflowers that I saw blossoming on a tree by the river Thames. It could be made in stages.