Coming home from hospital after a total knee replacement reminded me of when I first took my elder daughter home from hospital, although this time I had a new knee and not a new baby. I was relieved but anxious.  I didn't know what I was supposed to be doing and had to work it out, bit by bit. I had to learn how to move around to become fully independent again and how to let other people help me.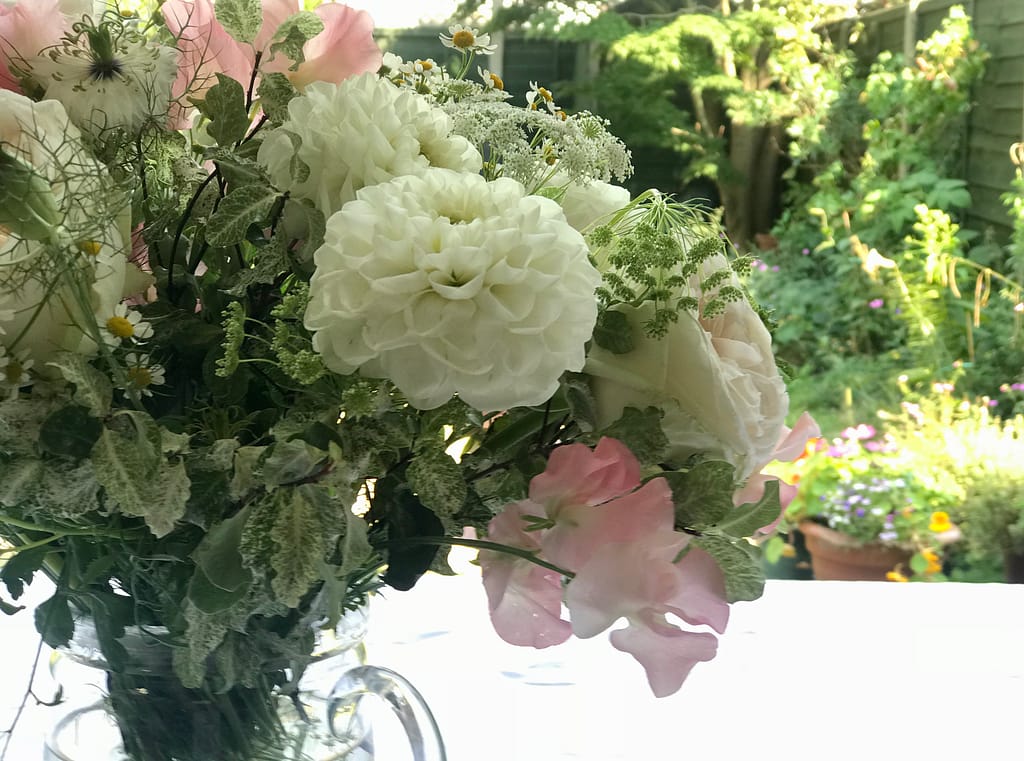 POSITIVE MENTAL ATTITUDE
I was determined to be focussed about my rehabilitation and to get a good a result as possible by following advice.
It's hard to work out a balance between resting and recuperating and being active.
I had to realise that it was natural to feel that it was all a bit 'rubbish'; everything I  tried to do took emotional effort and was frustrating and slow and sometimes painful.
I wasn't used to feeling vulnerable and being dependent on other people
Two pieces of advice from people who had had total knee replacements stuck in my mind.
My friend C, 'Remember all the pain you feel now will be healing pain.'
My Canadian friend B, sent me an email, saying she was trekking with a friend who had had a knee replacement  operation two years ago. I asked if he had had any advice. The reply was 'Do your exercises.'
HAVING PEOPLE AROUND TO HELP
I think if at all possible, it's necessary to have family or relatives or friends around to help and to arrange that in advance. I needed the support to get up and down the stairs as everything in the house is on different levels. Otherwise, I would have been stuck.
My husband had taken two days annual leave from work. A friend came to stay for the next two days. The next day, my husband worked from home, and I had to ring him up or text him if I needed anything. It was good practice for the week ahead when I would be completely on my own.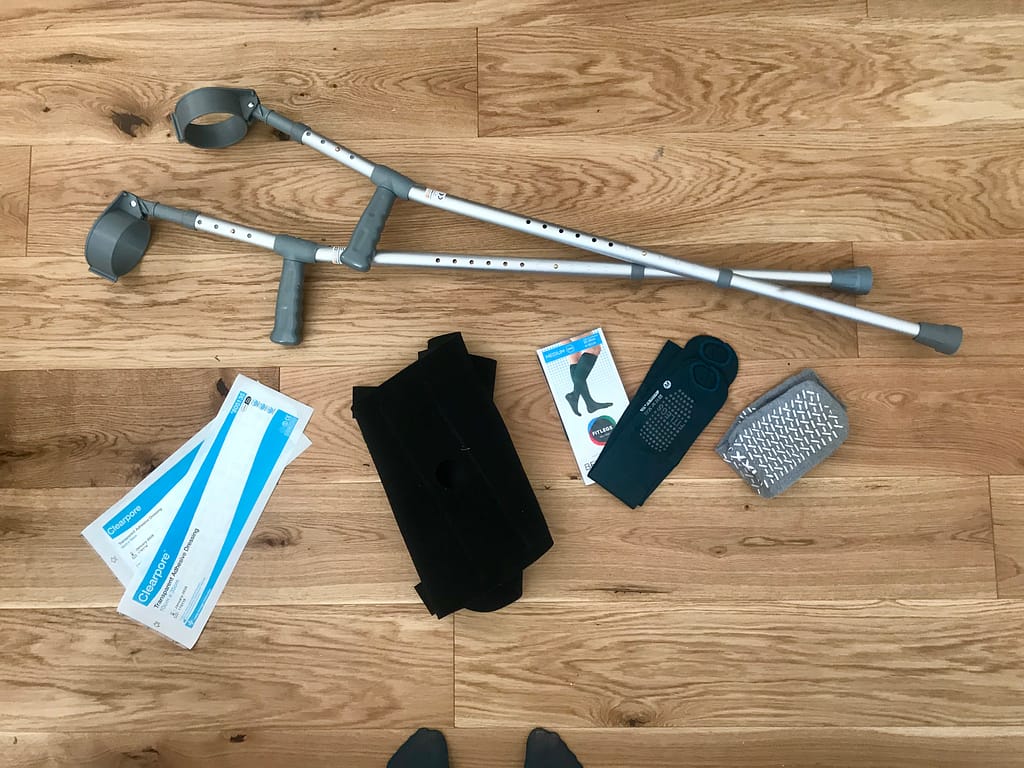 EQUIPMENT
I had
-crutches which had been measured to fit me
-some spare dressings in case the one on my knee leaked (it didn't)
-the holster to put round my knee with room for ice packs on the side
-two spare pairs of TED socks to prevent DVT,
-some non slip socks to wear around the house.
MEDICATIONS
I had different pills to take in the morning, lunch time, afternoon and evening and I wrote what each dosage was on a piece of paper. Then each morning, I would put out the day's medication on little dishes so that I didn't forget to take any. I also had a bottle of morphine and I could take a shot of that if I felt I needed it.
GETTING WASHED
The first two days, I managed with a strip wash and then sat on a chair to wash my feet.
You are allowed a shower every two days as long as the dressing doesn't get doused with water. Our house has a separate shower room with a shower cubicle with  doors that meet in the middle but I needed to step over the lip of the shower tray to get in.  We managed to wedge a bar stool  imbetween the shower doors for me On the third day, I managed to get over the step using my crutches in a complicated manoeuvre. It felt so much better. For other possible aids and appliances, see this post on the week before the operation.
GETTING AROUND
 If you're using crutches, then you need some kind of bag to carry a few essential things around, ie your phone from room to room or a bottle of water
I bought a mini straw bag and I could use it as a cross body bag or tie a knot in the straps and then use it as a shoulder bag.
In my cupboard, I had a mini rucksack and a beltbag which would have been good hands free alternatives.
HAVING A GO 
By the end of the week, I could walk around the house and garden on my crutches and we decided to go out for a drive through Richmond Park and a visit to Pembroke Lodge and the café there. We knew the roads would be quiet as there was a World Cup football match taking place at the same time. But when we go there, it was blazing hot, busy and noisy and I found the chairs on the terrace wobbly and precarious. We didn't stay but returned home for our cup of tea.
I learned an important lesson; that you can plan something and have a go, but if it doesn't quite work, then it doesn't matter, as long as you've tried.