A raspberry amaretti trifle is my favourite easy pudding to make. It can be assembled in a matter of minutes and everybody always loves it. The taste belies the fact that all the ingredients are in packets and cartons and people always ask for the recipe. In the past, I have made it in various mountain huts in huge quantities for hungry climbers. Once I panic bought all the ingredients at a supermarket on the A1, and assembled it at the destination as I suddenly remembered I was supposed to bring pudding to a family gathering.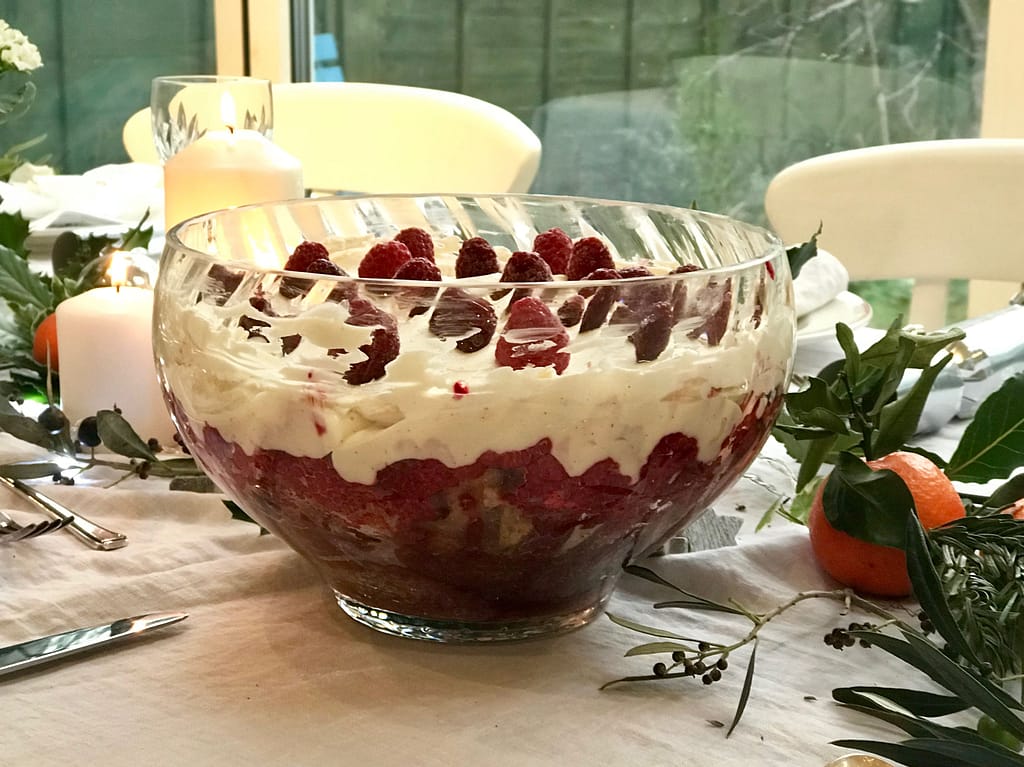 INGREDIENTS
1 packet trifle sponges or a Madeira cake
Raspberry jam, or any other jam depending on the fresh fruit used
8 Amaretti biscuits, crushed
1 500g packet frozen raspberries (or 500g fresh strawberries in the summer)
A slug of sweet sherry, (cannot be more exact than that)
500g carton of fresh ready made custard. Buy the luxury  'Madagascan vanilla' type for the best results.
300ml double cream
Tbsp Amaretto or Cointreau (optional)
More fruit, flaked almonds, crushed amaretti biscuits to decorate the top
METHOD 
Cut the trifle song into two and sandwich them together with jam, and arrange them in the bottom of the bowl.
Fill in the gaps with the Amaretti biscuits
Tip in the fruit on top and then put on a good slug of sherry. Save a bit of the best fruit for decoration if you are not using anything else.
Let it all sit together for a few hours.
Pour the custard on top and smooth it out
Whip the cream to the soft peak stage and add in some Amaretto or Cointreau if using.
Spread careful;y on the top, taking care not to break into the custard layer
Decorate with saved fruit or flaked almonds, or crushed amaretti biscuits, or anything else you fancy.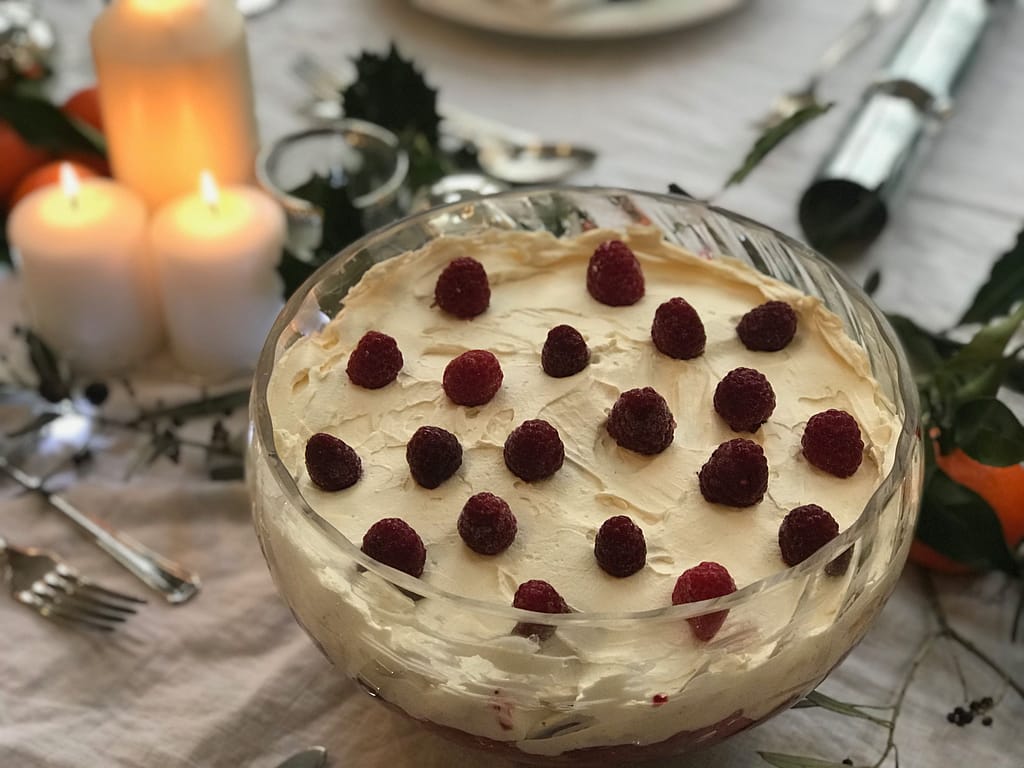 And a fresh strawberry variety for high summer.