I wanted to be in the best shape possible for my total knee replacement as it would lead to the best possible outcome. I knew that medical advice was to walk and exercise within the limits of one's pain. I also knew that rehabilitation after an operation is easier if you have a good level of fitness beforehand. But I was finding that I could walk around less and less as it was becoming more and more painful. I needed to find a way to exercise and become fitter.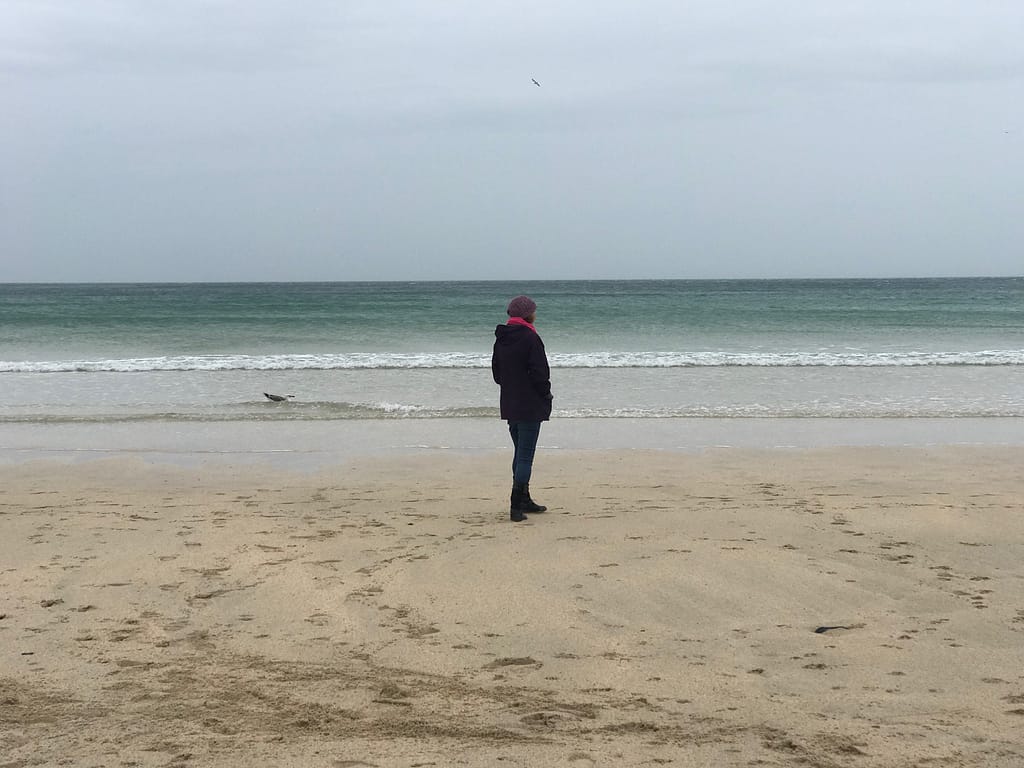 As it was the New Year, I had had a resolution was to go on my  exercise bike each day (£69 from Tesco)  which sat neglected at one end of our living room. But the little amount that I could bend my left knee, (also known as the Range of Motion) meant that I couldn't pedal it properly.  So the offending bike was moved upstairs to the spare room.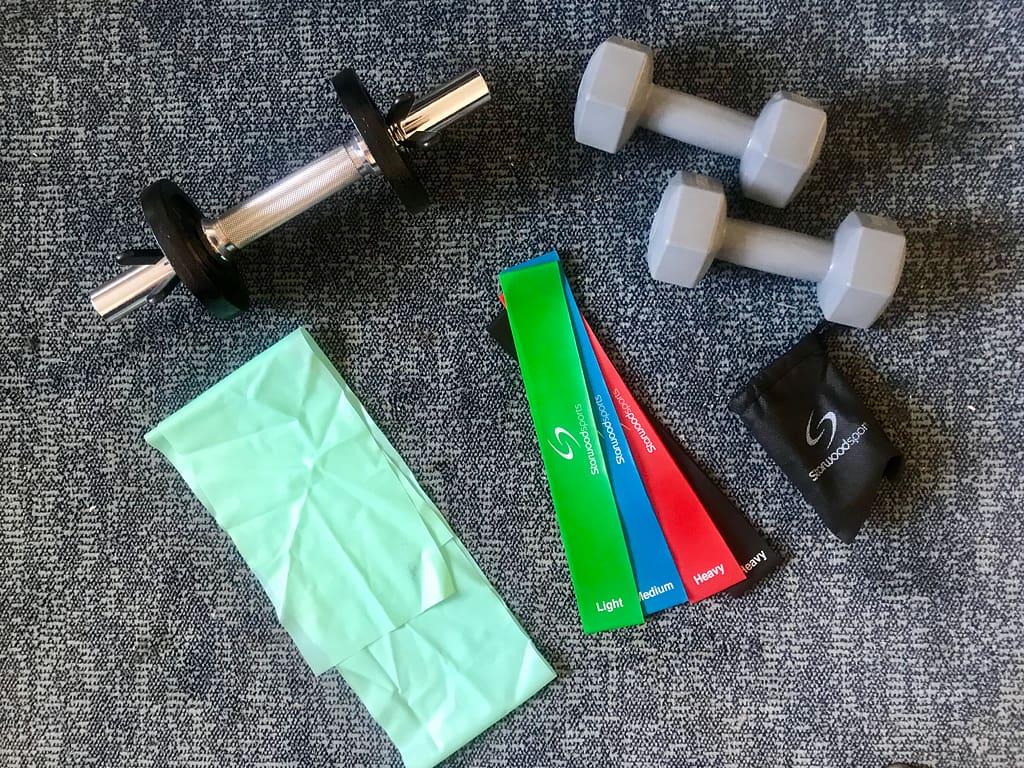 I don't drive and it felt too far for me to walk there and back to the nearest gym and swimming pool and there was no way of taking public transport there from where I live. I was lucky to have the cash to pay for a personal trainer and I had sessions with her to improve my fitness. The weights in the picture above are from Lidl and the small hand weights from TK Maxx. The resistance bands are from Amazon. 
I carried on walking and being active as much as I could, right up until my operation. Uneven paths and hills were difficult. But getting out into the countryside and outdoors was  really important to me and I became adept at finding walks I could do on the flat such as on a cliff path, on a promenade or by the river as then I could walk further.