I was a reluctant patient, but by the time of my outpatient appointment to discuss the possibility of a total knee replacement in April, my knee was getting worse. I was becoming more reconciled to the idea of such a major operation. I also felt that my prehab programme I had devised for myself was showing results; I was eating better and I was feeling fitter. Easter had come and gone and this photo of our Easter Sunday lunch table is far prettier than that of a hospital consulting room.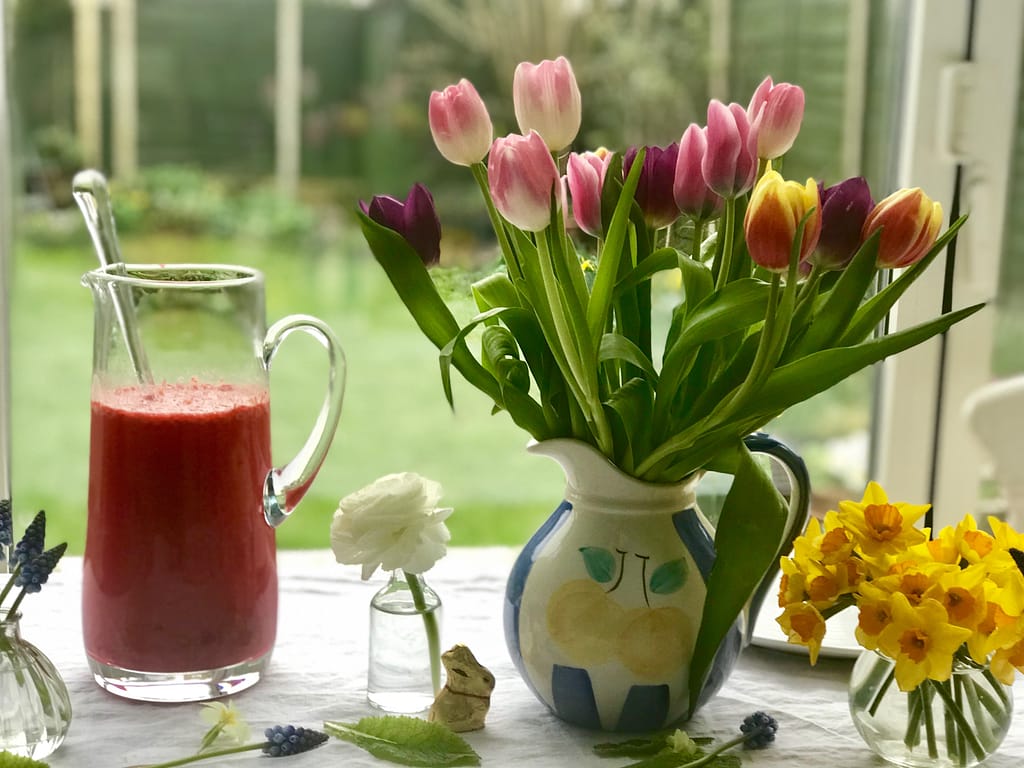 My husband came with me for the appointment for the first time ever so that he could hear what the consultant advised and would know best how to support me through the process.  Quite frankly, it was also so that I didn't back out from a likely operation. First of all, I had an X-ray of my knee from the side and from the front for an up to date record of the damage in my knee.
Then, in the outpatient consultation, the consultant asked me about my medical history since I had last seen him, my symptoms, the medications that I took and the level of pain that I was experiencing. He watched me walk across the room to observe my gait and carried out a physical examination of my knee while I lay on a couch.
He then said that "my knee was a right old mess" and I knew at that moment, that it was the right time for me to commit to the total knee replacement. Informed consent is important so he explained the risks of such major surgery, which were then outlined in the letter he sent me afterwards. The surgery would be in two to three month's time and the next time I would see him was just before the operation when he would go through the consent form with me in detail. Afterwards, I felt an enormous sense of relief. I had made a decision.
People have asked me since why I waited so long before having the total knee replacement. I felt it was up to me to decide when to have the operation and that it had to feel right both physically, practically and emotionally.