As the weather changed, I couldn't just fling a salad on the table and be done with it, although I did try my best. This pear, Gorgonzola and walnut salad is one of my absolute favourites.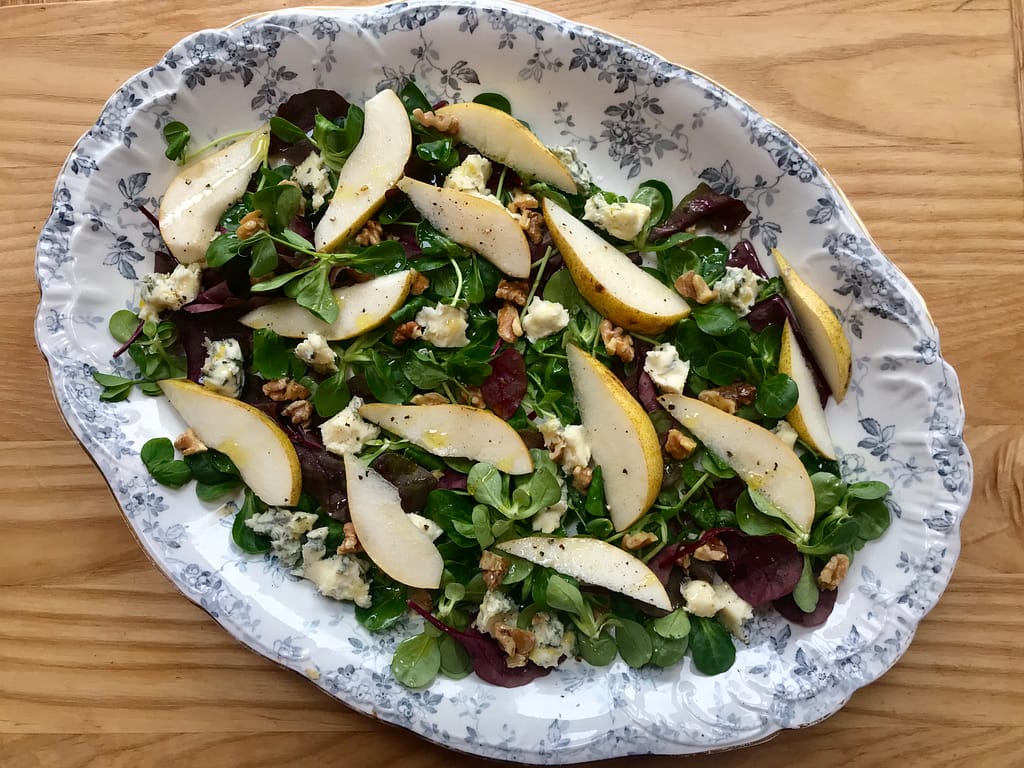 Pear, walnut and Gorgonzola salad
A variation with more autumnal fruit is this one of figs, grapes and dolcelatte.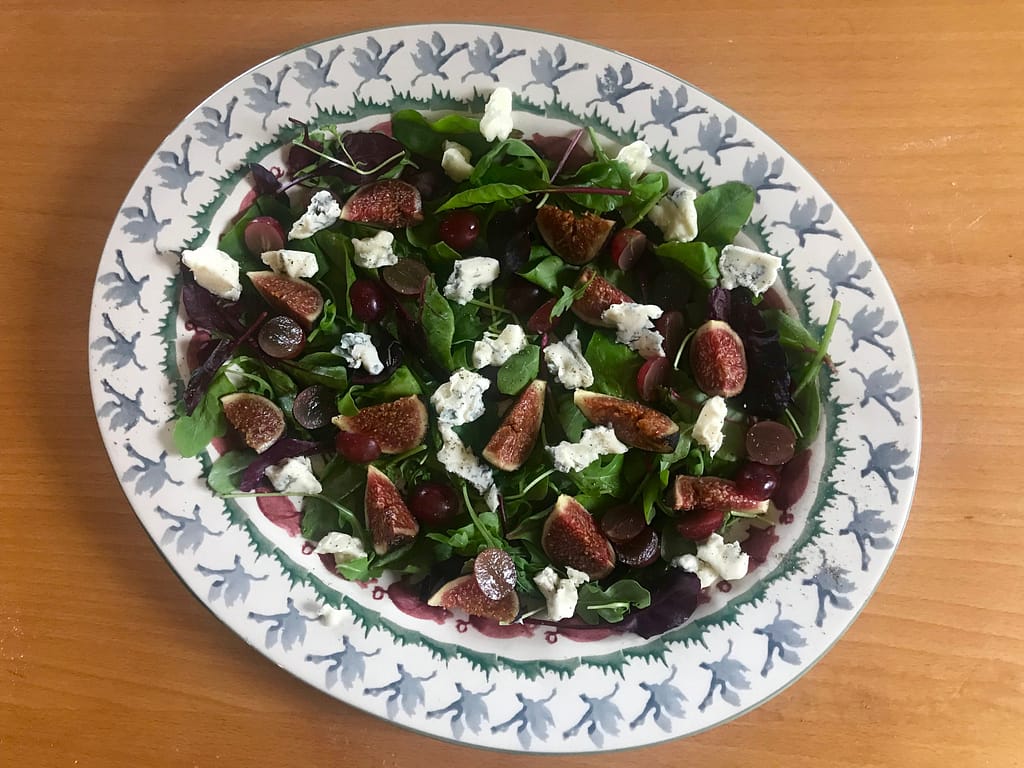 WONDERS OF HALLOUMI
Halloumi is such a useful ingredient to have in the fridge as it keeps for a long time and you can can be make into all sorts of dishes depending on what else you happen to have or buy . This is with an avocado an an orange and the remains of a bag of watercress.
Halloumi need hardly any cooking. Slice it into 5mm pieces and after heating the pan, arrange the slices  clockwise round it. Then after a minute on one side, check the first bit you put in the pan at midday to see if it's golden and then flip them all one by one to cook the other side. Then serve it with whatever you like.
CURRIES, CHILLIS AND ONE POT MEALS
It's the time when I start thinking about curries and something warming. This aubergine and cherry tomato curry by Meera Sodha is easy to make and it's one of those recipes where I might freeze half for another day. I served it here with some brown basmati rice and some cucumber, yoghurt and mint in a raita.
As well as a normal chilli recipe which can also be frozen, I make vegetarian chilli and serve it with brown basmati rice, some Greek yoghurt and an quick guacamole made with a mashed up avocado. some lemon juice and a bit of coriander.
If you used coconut yoghurt instead of Greek yoghurt, it would make these meals vegan
My favourite one pot meals with chicken include Honey and Co chicken with plums and sweet spice, and one pot chicken with tomato and lemon and Delia Smith's Chicken Basque. 
MISE EN PLACE
And I made the Christmas cake by soaking the dried fruit in brandy one day, weighing out the ingredients the next morning and then mixing and cooking the cake later on in the afternoon so it didn't seem like such a big task.