I had to change the way I cooked after my total knee replacement and it would be the same after any  operation. You have to cope with pain and fatigue but at the same time, feed yourself and maybe cook for others too. It really doesn't have to be complicated. One evening, we had this ciabatta bread, which I had taken out the freezer, heated up in the oven and then filled with pesto, rocket, goats cheese and tomatoes.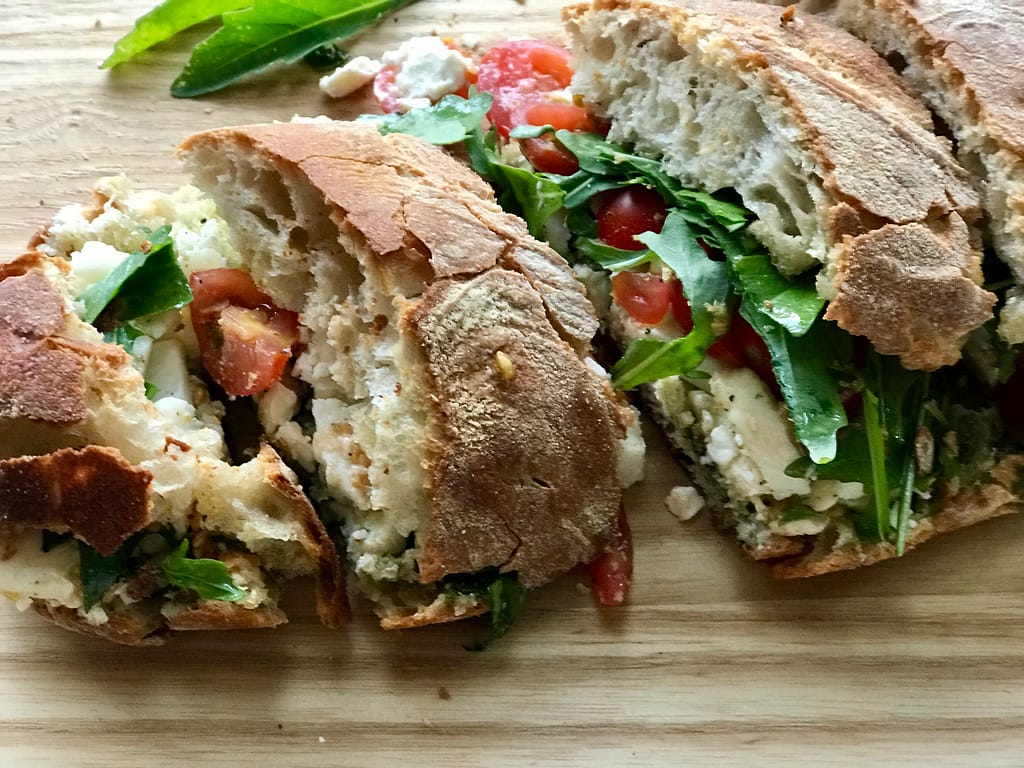 USE READY MADE FOOD TOGETHER WITH FRESH INGREDIENTS
This salad was a solo lunch of a pot of prawns with sundried tomatoes from M and S tipped over some watercress.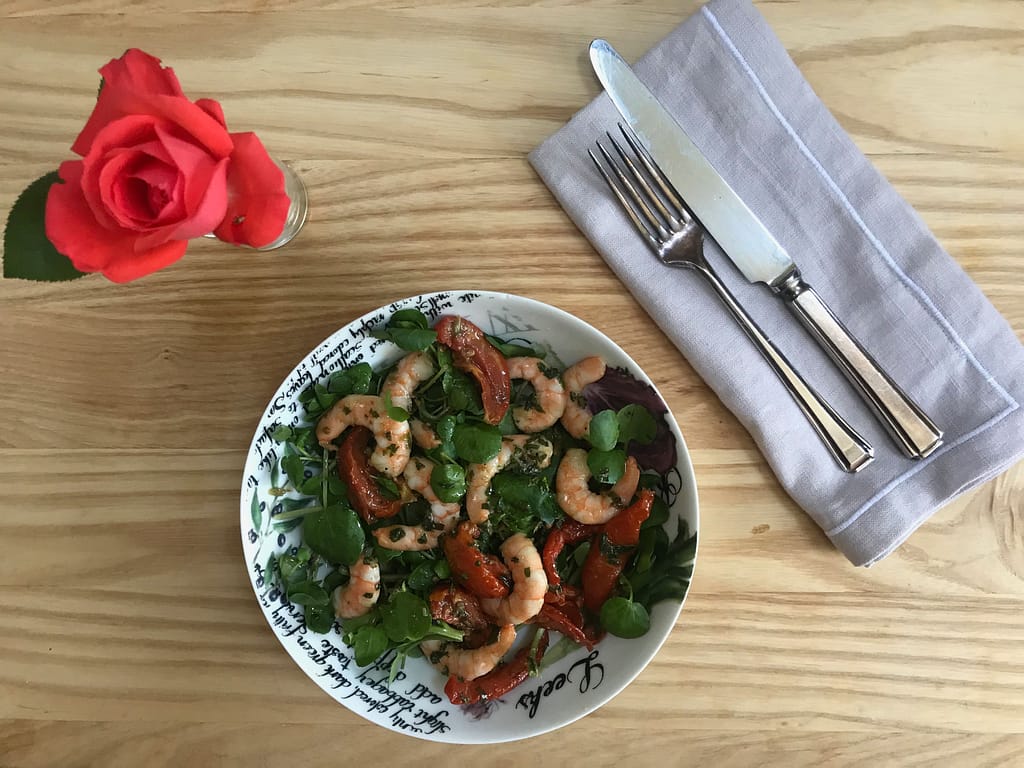 And these prawn gyozas from a supermarket were fried and then served on top of frozen spinach which was defrosted and then heated up with grated garlic and ginger.
And there can be nothing better  than a plate of r cheese with some crackers and some grapes or celery for an easy meal which seems like a real treat.
THINK AHEAD
I boiled some eggs to have in a solo salad one day and then to make egg mayo sandwiches the next.
WRITE DOWN A RECIPE 
I can never remember the recipe for dhal so it was worth writing it all out together with what ingredients went together, so that I could assemble it more quickly without continually having to check the cookbook .
FRUIT CAN MAKE A PUDDING
Just simply chopped up and serve with cream or yoghurt and maybe some shortbread biscuits