I eat this Bircher muesli every week day for breakfast and I am quite particular about the way I prepare it. I like the fruit on the top and not mixed in so that it looks a Barbie pink mess. It's easily transportable and if I am going to work, I just put it all in a plastic box. It doesn't look quite so pretty but it tastes just as good. There's no sugar or apple juice in this, as the sweetness in the fruit is quite enough in the morning. I love trying out lots of different variations according to the seasons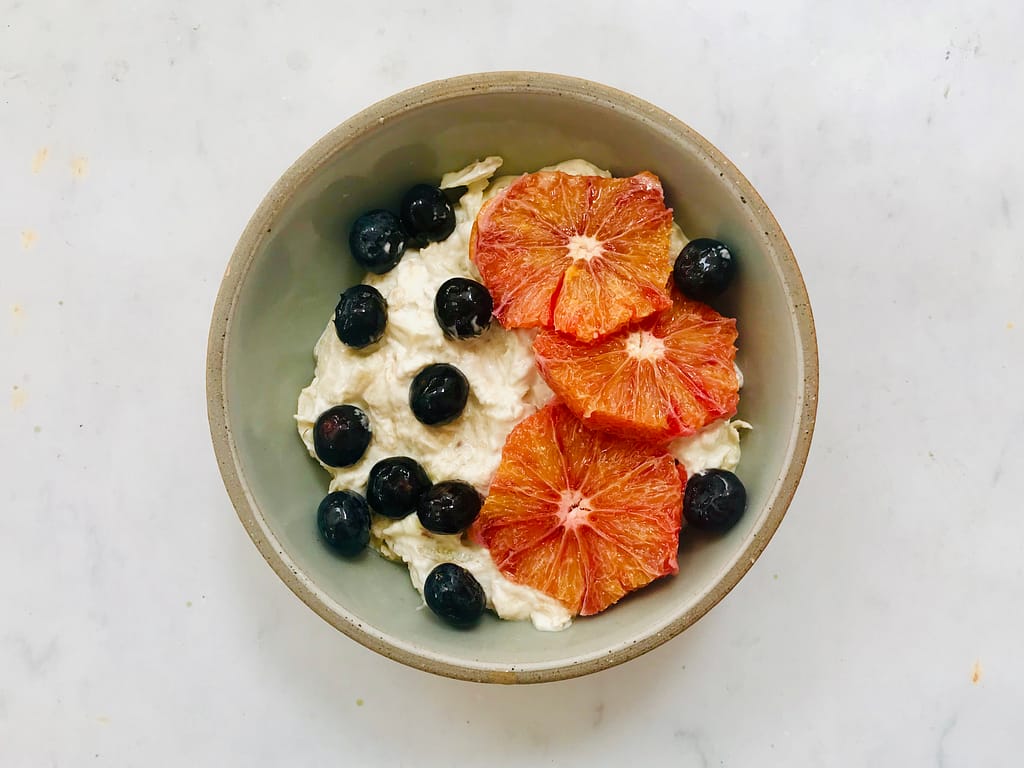 I use a mixture of jumbo oats and ready rolled oats as I like the added texture of the jumbo oats. I used to try to pour equal quantities of each type of oats into a storage jar but I ended up with geological layers.  I now mix the oats from the two packets in a bowl and then pour them into a jar using a jam funnel so they don't go all over the work surface.
INGREDIENTS. 
2 tbsp oats
2 tbsp Greek yoghurt; (I use full fat as it's more filling and tastier)
An apple; I prefer a Cox's Orange Pippin or a Braeburn.
Fresh or dried fruit, seeds or nuts to go on top. Whatever you happen to have.
METHOD
Put the oats and yoghurt in a bowl and mix together. (You can add bit of milk if it's too thick) Grate the apple into the bowl and mix again. Top with whatever fruit, nuts and seeds you happen to have.  Sometimes I use frozen berries or some leftover stewed apples or plums.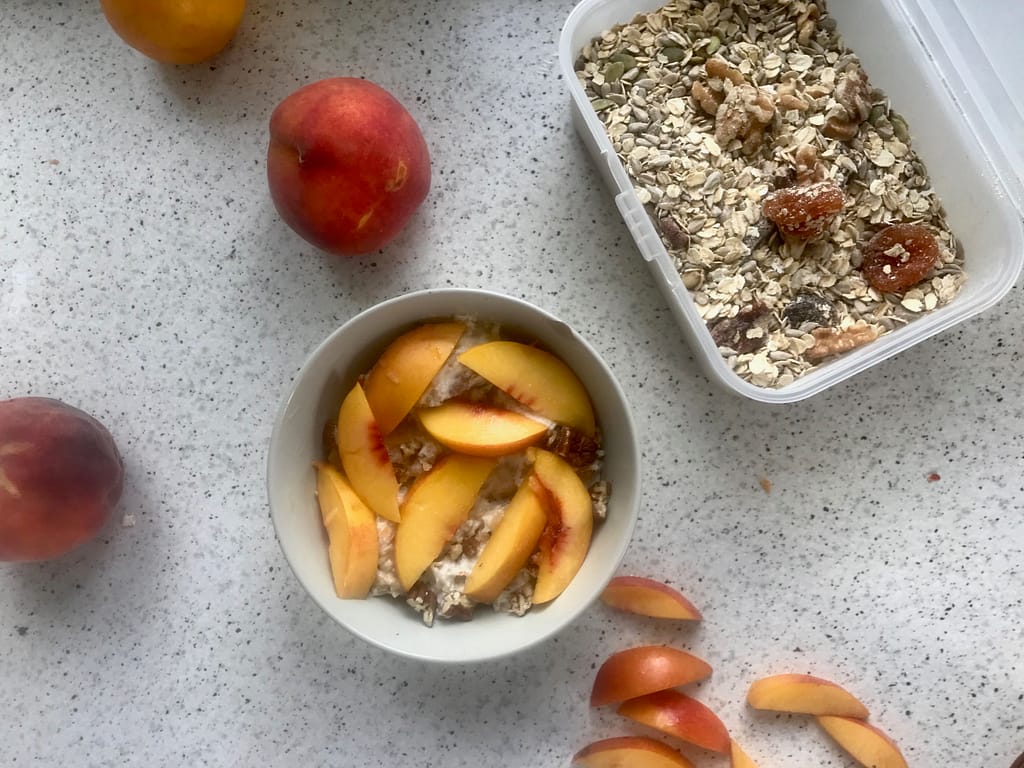 This is my holiday muesli box, where I mix some seeds, nuts and dried fruit such as apricots or dates into the oats and then add the rest of the ingredients while I am away.