This avocado and orange salad is really quick to prepare and makes a good lunch time dish. This amount serves two but it could always be scaled up. If you have any fresh herbs, use them as a garnish. I picked a few mint leaves from a pot in the garden.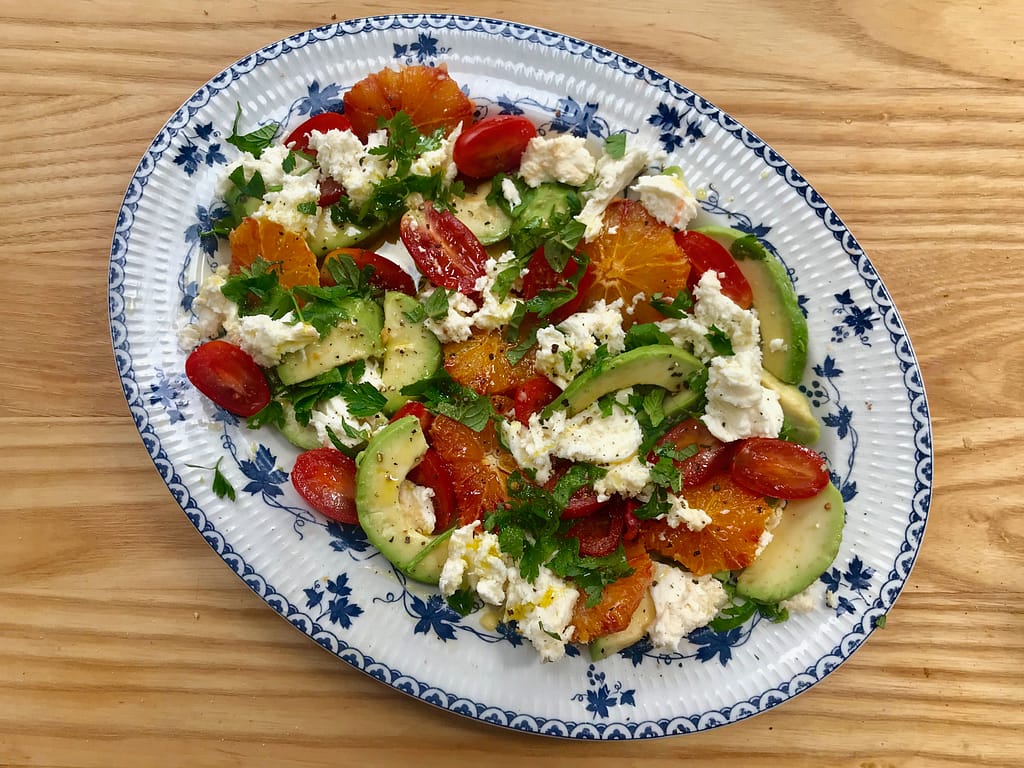 INGREDIENTS (to serve 2)
One avocado, halved, stoned and sliced
One  orange, sliced into rounds
Five or six mini plum or cherry tomatoes, sliced in half
One ball, mozzarella, pulled apart into small pieces
Some parsley or mint leaves or basil, chopped
Salt and black pepper and olive oil
METHOD
Arrange all the ingredients on a platter and season with salt and pepper
Scatter with the fresh herbs
Drizzle with olive oil and serve immediately.